Founded in 2018, CertiK is a blockchain security firm that uses its best-in-class AI technology to identify and provide recommendation to remediate vulnerabilities in blockchain protocols, wallets, dApps and smart contracts
Using Reliable Market Data to Verify Project
CertiK needed trusted and reliable market data to perform project analysis.
Partner with A Best-In-Class Crypto Data Aggregator
With over 13,000 crypto assets tracked on CoinGecko, CertiK decided to leverage CoinGecko's API to access data for projects with new and smaller market cap as part of their necessary audit process. 
CoinGecko's API is used to ensure that access to as much reliable data as possible is available to the team to evaluate the project and make adequate decisions.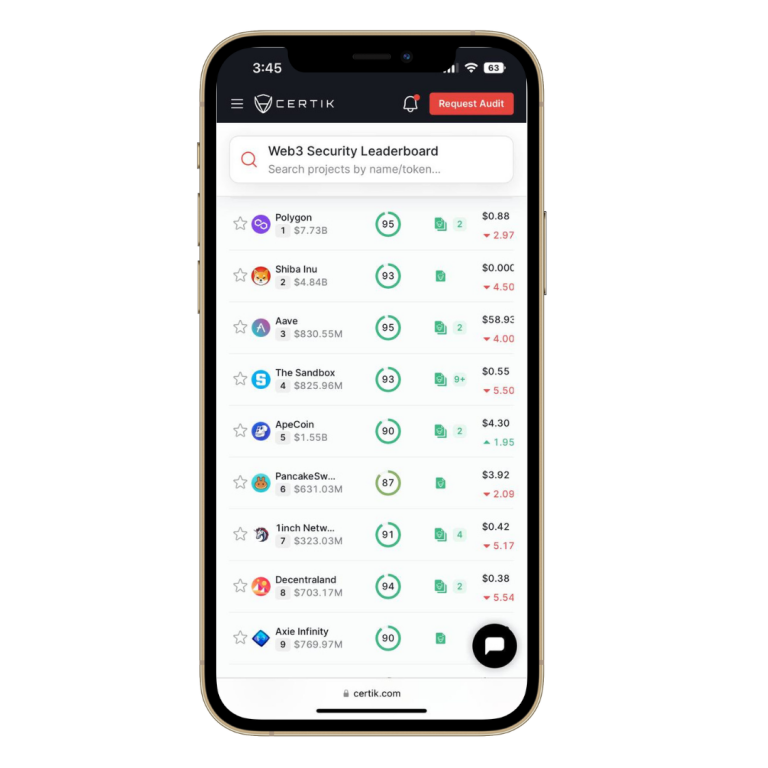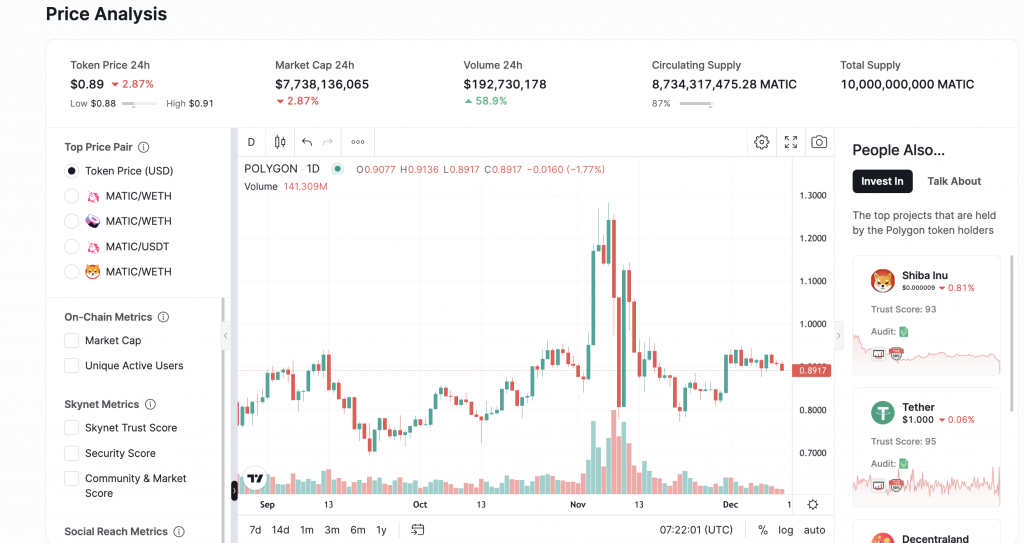 Delivering peace of mind using rich data
By leveraging CoinGecko's API, CertiK enhanced its Web3 security leaderboard to provide users the data to deep dive into reports for projects that have been audited.
With access to historical data – dating as far back as 2014, CertiK gave users the ability to display price analysis that consists of Open-High-Low-Close (OHLC) charts, as well as generic market data such as price, market cap information, and more.
"CertiK's Skynet for Community, integrates with CoinGecko's APIs to provide the community with tools that provide crypto price and market performance data, as well as on-chain metrics, social signals, and security trust score. This enables trust and transparency in Web3 project, as part of due diligence for our community."
Sr. Product Director, CertiK
Start Integrating with CoinGecko's API!